Our promise to you is to provide you the latest technology, latest trends, and up-to-date refrigeration solutions.
We love ammonia, and we love it safe. We will make sure that you remain in safe operating limits.
As a California Continuing Education Accreditation Agency, our Ammonia Awareness and Refrigeration Training courses are approved to satisfy the Continuing Education Contact Hour (CECH) requirement for agency inspectors to maintain their REHS certification.
Services
Our engineering team has the capabilities to provide a wide range of services throughout the entire process of a project from design to application, and regulatory compliance.
Ammonia Awareness & Refrigeration Training
Click here for a printable version of this training information.
Training designed for refrigeration Facility Management, RMP/PSM Administrators, Refrigeration Operators and Technicians, Safety Personnel, Safety Auditors, Agency Inspectors and those with limited refrigeration and compliance experience.
Location: Cypress Engineering Group
8 Harris Court, Suite A8, Monterey, CA 93940
Below is the training schedule for the rest of 2019. Seating is limited. Click on the dates under the "Registration Link" column to register. We hope to see you there!
2019 Training Schedule
Registration Link
Class Date
Course #
October 2019
October 23, 2019
CEG-TR-101
CEG-TR-102
October 24, 2019
CEG-TR-201
October 25, 2019
CEG-TR-202
Topics Covered
Day
Course #
Course Title
Day 1
CEG-TR-101
CalARP/RMP/PSM Regulatory Compliance
CEG-TR-102
Health Effects of Ammonia Exposure & Basic First Aid
Day 2
CEG-TR-201
RETA Industrial Refrigeration Book I: Basic Ammonia Refrigeration
Day 3
CEG-TR-202
RETA Industrial Refrigeration Book II: Intermediate Ammonia Refrigeration
Courses Approved for REHS Continuing Education Contact Hour Credit!
Total 24 Hours REHS CECH!
Training Includes:
Certificate upon completion
Total 24 hours of REHS CECH for 3 days of training (if requested)
Class materials
Continental breakfast and lunch
Seating is limited. Reserve your spot today! Registration links are in the Training Schedule table above. We hope to see you there!
Cost: Please send a check payable to Cypress Engineering Group for the appropriate amount.
Day 1 only: $450
Days 2 & 3 only: $800
Days 1-3: $1,150
Prices are based on each group of classes on three consecutive days. Cancellations are not allowed less than one week prior to the first day of class. You will not receive a refund if you do not show up on the day of the class unless you have contacted us to cancel your registration at least one week before the class start date.
REHS Contact Hours

Cypress Engineering Group is a Continuing Education Accreditation Agency and has approved these courses for Registered Environmental Health Specialists (REHS) Continuing Education Contact Hours (CECH).
A total of 24 hours of REHS CECH will be awarded for completing all 3 days of the Ammonia Awareness & Refrigeration Training.

Trainers
We bring many years of refrigeration and compliance experience including CalARP/RMP/PSM regulatory programs, refrigeration design, mechanical integrity audits, seismic reviews, process safety audits, written programs, etc.

*Sefa Isik, PE, CSP, Cypress Engineering Group
*Dr. Caroline Kennedy, MD, Monterey County Health Dept.
Questions?
Call 831-218-1802 or email us at training@cypresseg.com.
BONUS!
Bring your facility P&ID along with any questions you have about your system for a free consultation on the day of the class!
Trainee Testimonials
Here's what some of our past trainees have said:

The most important part is keeping updated on new regulations and it's a great reminder of items to keep current in our CalARP programs.
Good all around refresher
Cody Warden
Hasler Refrigeration, Inc.
Liked that it was detailed!
All was useful information
Hector Sanchez
Hasler Refrigeration, Inc.
Well presented, open forum was helpful
David Casida
Fresh Venture Foods
Overall, good overview of regs + laws for RMP/PSM.
Oscar Cervantes
Ocean Mist Farms
It's great to attend trainings from different trainers and companies. You get topics presented different ways and keeps things interesting instead of going to the same trainer every time. I liked it a lot. Don't change a thing. It was terrific.
Thank you for the knowledge!
Videos were interesting
David Casida
Fresh Venture Foods
Great basic safety info
David Casida
Fresh Venture Foods
Very helpful! Easy to understand, but informative!
Nicholas Craft
George Chiala Farms
Good common sense examples to explain more complex systems
Tanya Henry
Lakeside Organic Farms
Great instructor! Content was dense and useful
As the operations manager, I feel this was an excellent basic overview for me to make better decisions. Ability to ask questions that are specific to my situation was very helpful.
David Casida
Fresh Venture Foods
The course gave a good insight on the hazards of dealing with ammonia.
The entire lecture was great.
Hector Sanchez
Hasler Refrigeration, Inc.
It was great getting the training from someone new with different outlooks and presentation style. Just want to say thank you for some great training. Really enjoyed it.
Covered material well. Kept it interesting
Armand Christen
Andrew Smith Company
The course gave me a more thorough understanding of the equipment operation and each individual units role in the overall objective of the operation.
The way the material was conveyed was good. Easy to follow and understand.
Sefa has a good understanding of most refrigeration systems and was very good at explaining how systems operate.
Lots of important material I needed to know
Juan Mora
In-N-Out Burger
Great presentation!
Jaime Valenzuela
Wawona Packing Company
Refrigeration concepts began to exceed my current knowledge level, but information will be invaluable. Sefa does a good job of explaining concepts when asked.
David Casida
Fresh Venture Foods
Great job!
Armand Christen
Andrew Smith Company
Excellent pace and coverage of topics. Interest was maintained throughout all days of training.
Tanya Henry
Lakeside Organic Farms
Liked the small intimate setting, not too large.
David Casida
Fresh Venture Foods

Contact Us
We will help you with your customized needs. For more information regarding our services, contact us.
Contact Us
Client Testimonials
Here's what some of our clients and other agencies have said:

The [SWPPP] maps are nicely comprehensive. I commend you on those, I wish other enrollees had the same attention to detail to develop some great facility maps.
Mike Godwin, PG
Central Coast Water Board

We are...
Cypress Engineering Group (CEG), providing engineering services to companies primarily in California and Arizona.

CEG (formerly KIE Consultants) was founded by Robby Kroeze and Sefa Isik in 2008.

As a diversified engineering group, CEG prides itself in developing close relationships with clients and always being available for projects in a wide spectrum, no matter the size. At CEG, we are constantly working to improve our services and maintain pace with the latest developments in our industry.
Team
Here is the competent Cypress Team. Cypress Engineering Group combines experience and energy of its competent engineers from multi-disciplinary backgrounds and high educational degrees.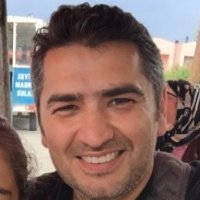 Sefa Isik
Founder, PE, MSME, CSP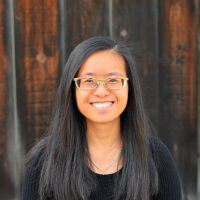 Julie Lin
Application Engineer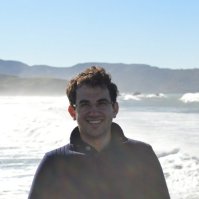 Fatih Konus
Application Engineer, PHD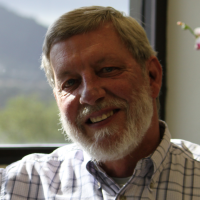 Facts
Some magic numbers below. Counting up since 2008.
43
Years of Combined Experience
Contact Us
Feel free to contact us if you have any questions or requests about industrial refrigeration, environmental and regulatory compliance, training, or mechanical engineering services.